Headquartered in Cary, North Carolina, J.M. Thompson is a fourth-generation family-owned company that has been providing high-quality construction solutions to organizations in Raleigh-Durham and the surrounding area since 1921. We specialize in commercial and industrial projects ranging from convention centers and condominiums to schools, parking decks, athletic stadiums, libraries and many others. You can count on us for all your local preconstruction, general contracting, construction management and design-build needs.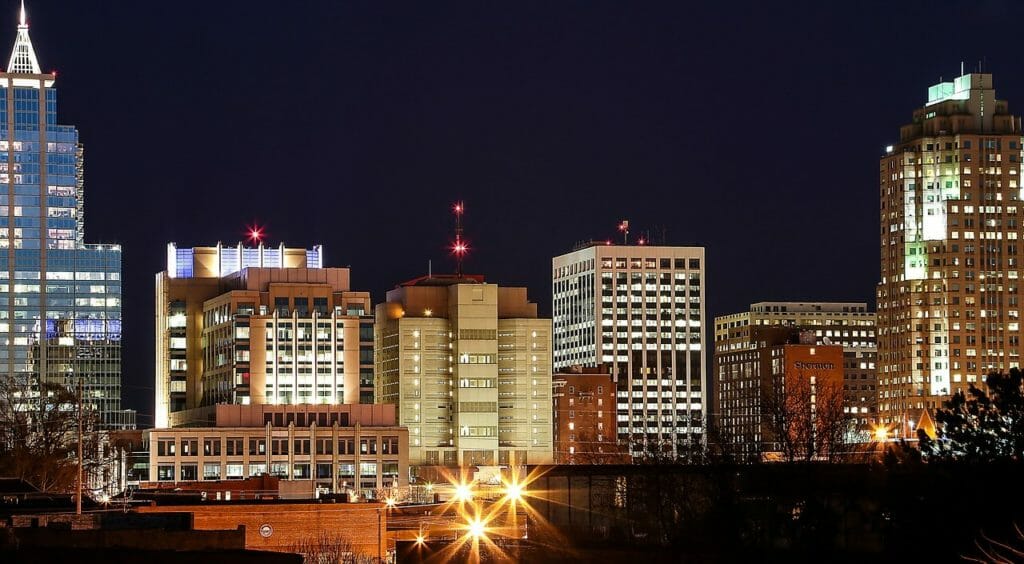 We're Experts at Preconstruction in the Research Triangle
Careful planning is essential for ensuring a successful outcome for any construction endeavor. Serving Raleigh and beyond, JMT can provide a host of premium preconstruction services for North Carolina public and private entities that will establish a solid foundation for the rest of the project. Our experienced in-house estimating and technical professionals will implement a proactive approach to the execution of crucial aspects such as cost estimating, scheduling, site logistics planning and value engineering analysis. You'll know what to expect as the work progresses.

Select JMT as Your General Contractor in Raleigh
J.M. Thompson has extensive experience as a locally-owned general contractor in the Raleigh-Durham area and throughout the 12-county Research Triangle region of North Carolina. Our long list of general contracting services includes cost and schedule control, material expediting, safety management and quality control, to name a few. We've also developed and maintained long-standing relationships with many of the most reputable subcontractors in the state to facilitate the on-site staffing process. You can trust us to oversee and manage every aspect of their work.
We're the Raleigh, NC Construction Management Professionals
By proactively managing your construction project from beginning to end, JMT can ensure the work gets done on time, within budget and to your complete satisfaction. We'll take steps to facilitate effective communication between all the design and construction professionals involved in the build to make sure everyone remains on the same page. Our construction management services encompass planning and design assistance, constructability reviews, subcontractor coordination and other crucial steps through project completion and delivery.
Our Design-Build Services Streamline the Construction Process
A design-build project delivery system enables a single entity to manage and control all design and construction services. Our design-build technique fosters a collaborative, teamwork-oriented approach that simplifies the entire process and increases the likelihood of a successful outcome. We'll implement our methodology at the concept phase and carry it through the production of the construction documents. As the owner, you can have confidence that the finished work will meet your functional and aesthetic requirements and deliver the maximum return on your investment.
Contact JMT to Learn More About Our Construction Services in the Raleigh-Durham Area
At J.M. Thompson, we attribute our longevity to our willingness to adapt to the constant changes in the construction industry, as well as our commitment to providing world-class service to our clients. We'll provide comprehensive support every step of the way, regardless of the size or scope of your project. Feel free to contact us to learn more about our customizable services and discuss your construction project.